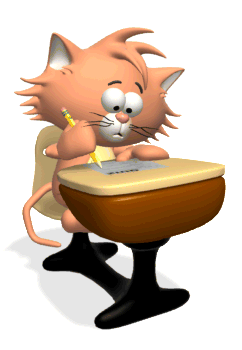 The ELA test is coming up. I am very confident that I am going to pass the text because I have been studying a whole lot and paying attention in class. I am only a little nervous because I don't know how is going to feel to take an ELA test for the 7th grade. I am going to do very well on my test because last year I got high grades, so that means that I can get high grades this year if I follow all the strategies that my teachers told me and I read the article and understand it I am totally going to very well like last year in the 6th grade!
~~~~~~~~~~~~~~~~~~~~~~~~~~~~~~~~~~~~~~~~~~~~
HERE ARE SOME TIPS FOR THE ELA EXAM!
Read the questions before reading the passage.
When you are answering a question cross out the answer that you think

don't make sense

and are

Irrelevant

to the passage or article.
HERE ARE SOME QUESTION THAT ARE GOOD TO ANSWER BEFORE READING THE PASSAGE IN THE ELA TEST BOOK 1 
Reminding myself not just to take in the title, but to think about what it might mean. (It's always a clue)
What's the genre?
How long is it?
Noticing any defined terms. Sometimes a definition will be in a text box or at the end of the passage.
Looking at pictures - another clue - and other supporting text features.
What key words jump out at me? These are often words with capitals (the proper nouns - people, places, dates, etc.)
What words or ideas seem to be repeated?